Age Range: 12 and up
Grade Level: 7 and up
Lexile Measure: 770L
Hardcover: 320 pages
Publisher: Scholastic Press; 1 edition (October 1, 2012)
Language: English
ISBN-10: 054529018X
ISBN-13: 978-0545290180
"
On one side of the Rift is a technological paradise without famine or want. On the other side is a mystery.
Sixteen-year-old Glenn Morgan has lived next to the Rift her entire life and has no idea of what might be on the other side of it. Glenn's only friend, Kevin, insists the fence holds back a world of monsters and witchcraft, but magic isn't for Glenn. She has enough problems with reality: Glenn's mother disappeared when she was six, and soon after, she lost her scientist father to his all-consuming work on the mysterious Project. Glenn buries herself in her studies and dreams about the day she can escape. But when her father's work leads to his arrest, he gives Glenn a simple metal bracelet that will send Glenn and Kevin on the run---with only one place to go.
With MAGISTERIUM, Jeff Hirsch brings us the story of a complex, captivating world that will leave readers breathless until the very last page." -Goodreads
Legend: The following review contains a lot of lingo used in the novel Magisterium. For your convenience, I have constructed a legend to clear any confusion.
"Authority" - The corrupt Government in Magisterium.
"The Rift" - A divide that separates Colloquium from Magisterium.
My Though
ts:
For all Glen Morgan's book smarts, she is the most naive, dense, and clueless girl I have ever seen. Honestly, its not even funny.
First off - I think I should tell you where this all began. Glen's father is a a brilliant scientist who's been consumed with a mysterious project ever since his wife (Glen's mother) ran away. In a surprising twist, we find out that Glen's mother actually ran away to the OTHER side of the rift, and that Glen's father has just competed his secret project that will allow him to puncture the divide.
What we don't know, is that Glen is about to do something arrogant. She, is going to run to a "Authority" affiliated psychiatrist, and blab about her Fathers machine that could potentially undo 100 years of brainwashing.
So obviously, The Authority comes after her father, blows up his lab, Kidnaps him, and chases after Glen....
BUT WAIT!
After all that; The Kidnapping, the explosions, the bullets, Glen STILL believes The Authority are the good guys.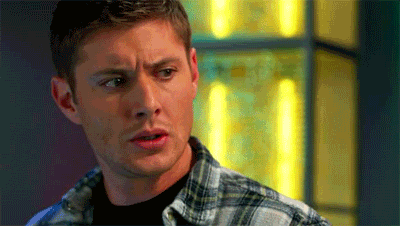 My reaction exactly.
This pretty much continues until about halfway through the book... and the only thing that kept me reading was Magisterium golden plot. (Which I wish had more "action" in it)
That being said, since I didn't fully complete the book, I can't say what happened after I quit. From what I read, Jeff Hirsch's storytelling in Magisterium is slightly above satisfactory. I wasn't blown away, yet it wasn't terrible at the same time. Unfortunately, the non-existent sequel will not find its way onto my shelves.
Rating: 2.8/5
What to expect?
Conspiracy Theories

Magic

Some mystery

Family