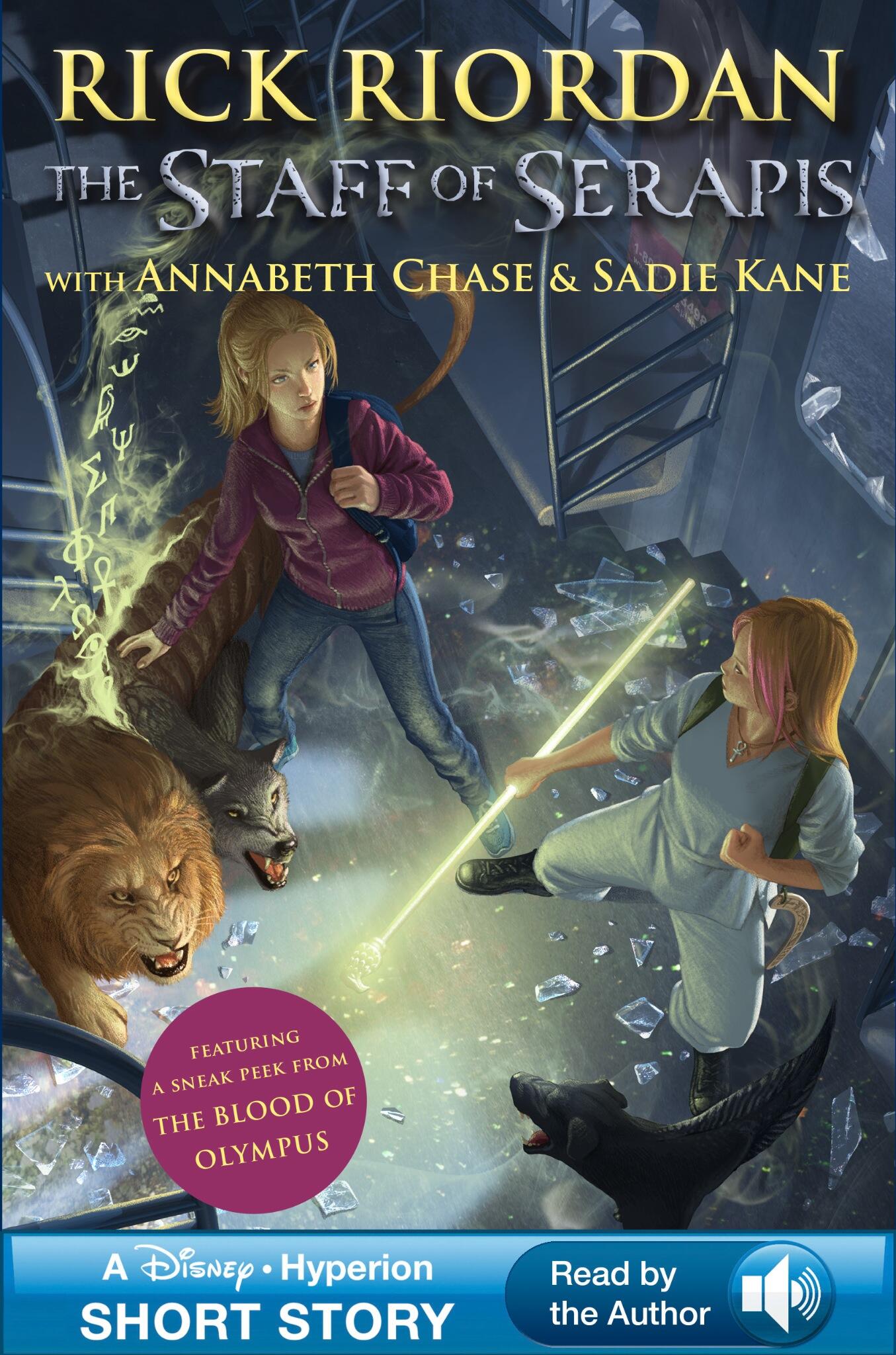 This is what we have been waiting for! Rick Riordan has declared on his blog that he is writing 60-page short story, that will be available in the paperback edition of the MOA. The short story of course, is called the Staff of Serapis, and is a crossover involving the female leads of the Percy Jackson and Kane chronicles world. AKA,
Sadie Carter
, and
Annabeth Chase
!
If You've already bought a copy of the Mark of Athena, don't worry. Like the Son of Sobek, The SOS will be released in its mother-book (April 8'th 2014), then as an e-single and audio book.
On the general topic; is anyone hoping that this shot-story thing becomes a tradition. I mean it would be cool if we got a crossover to accompany every new Rick Riordan paperback. *groans* Here's to hoping!