Snippet Sunday is a new weekly meme I'll be doing (you guessed it) every Sunday! The point of Snippet Sunday is for bloggers to share their favorite little "snippets" that made you hate, love or enjoy your current read. Think of snippet Sunday as Teaser Tuesday for those of us who don't have time to blog on Tuesdays. XD Here's how snippet Sunday works, you can even participate too!
Pick up your current read

Quote 3-4 lines from that read (max)

Post those quotes on your blog in a snippet Sunday post

Post the link to your Snippet Sunday Right in the comments section below
Note: Don't forget to show us where your quote came from! Always cite the quoted book's title, as well as the page number. Let`s get started!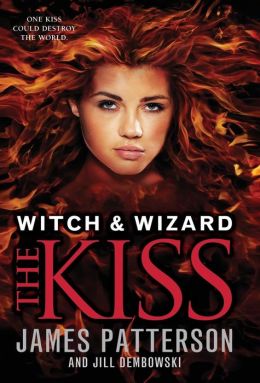 "Then she thrust her hands into the flames, Pearl felt the fear melt off her, cleansing her. Wisty's not so special after all, she thought absently as the skin on her hands started to bubble and twist.....See Witch and Wizard? I'm a magician too."-The Kiss, 44%
That's a bit morbid! Not very stereotypical of a good romance novel, is it? That's because the Kiss, is more than a simple Romance Novel. I chose this quote because it displayed the varying themes of The Kiss, besides Romance. The creepy side if you will.
What are YOUR favorite snippets? Do a blog post, or
comment below!