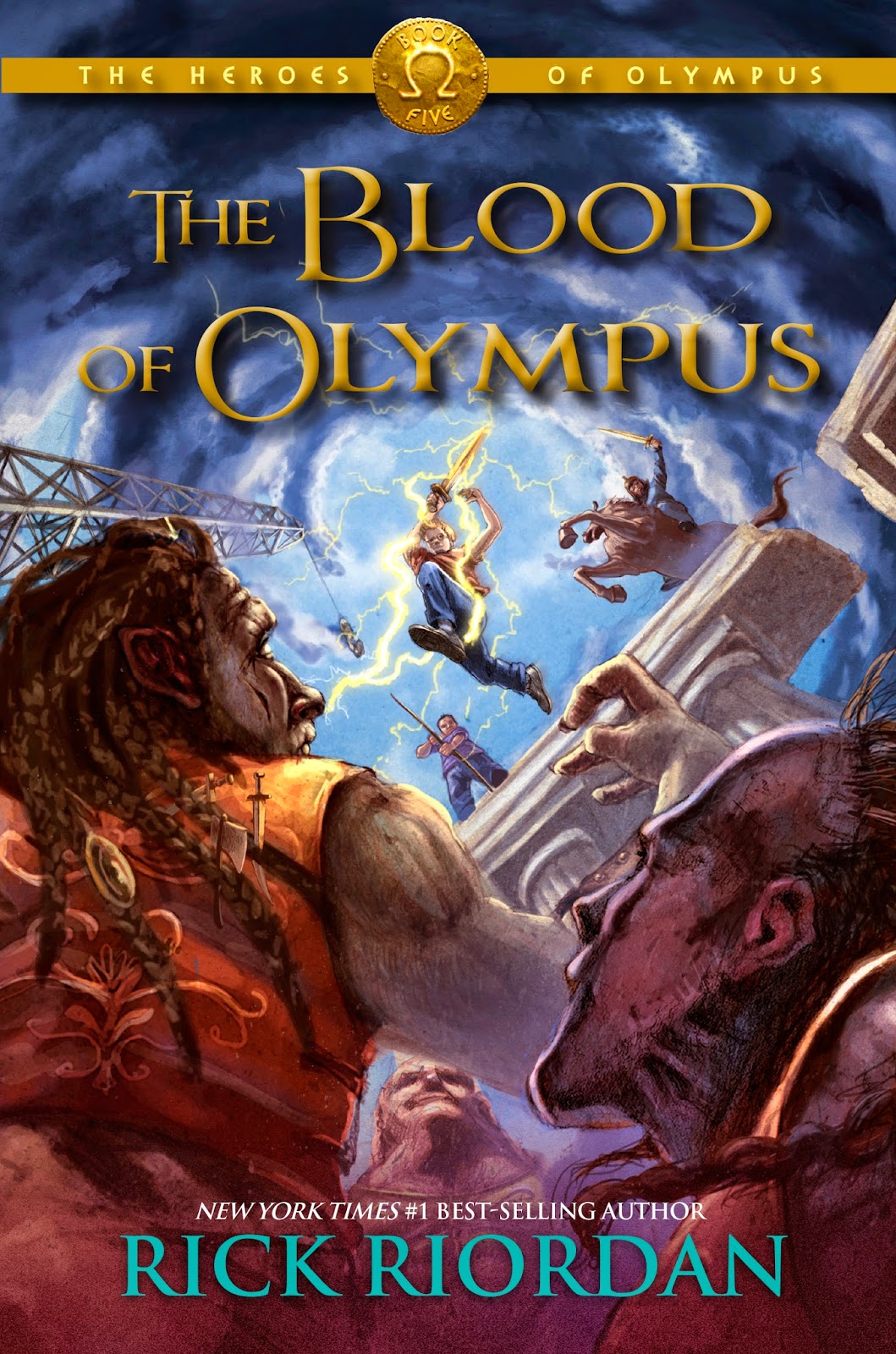 File Size:
5655 KB
Print Length: 502 pages
Page Numbers Source ISBN: 1423146735
Publisher: Disney Hyperion (October 7, 2014)
Sold by: Amazon Digital Services, Inc.
Language: English
ASIN: B00FRVH3V6
"

Though the Greek and Roman crewmembers of the Argo II have made progress in their many quests, they still seem no closer to defeating the earth mother, Gaea. Her giants have risen—all of them, and they're stronger than ever.

They must be stopped before the Feast of Spes, when Gaea plans to have two demigods sacrificed in Athens. She needs their blood—the blood of Olympus—in order to wake.
The demigods are having more frequent visions of a terrible battle at Camp Half-Blood. The Roman legion from Camp Jupiter, led by Octavian, is almost within striking distance. Though it is tempting to take the Athena Parthenos to Athens to use as a secret weapon, the friends know that the huge statue belongs back on Long Island, where it might be able to stop a war between the two camps. The Athena Parthenos will go west; the Argo II will go east. The gods, still suffering from multiple personality disorder, are useless.
How can a handful of young demigods hope to persevere against Gaea's army of powerful giants? As dangerous as it is to head to Athens, they have no other option. They have sacrificed too much already. And if Gaea wakes, it is game over."-Amazon
______
I seem to be in the minority regarding The Blood of Olympus. Though it holds a 4.5 rating on goodreads (consistent with other books in the series), I didn't

feel

it fully merited the hype previous novels built up on it . Details like Percy Jackson's fatal flaw, the fate of a certain god, as well as [

the power of Gaea

] are barely touched upon.
"

Fear can't be reasoned with. Neither can hate. They're like love. They're almost identical emotions. That's why Ares and Aphrodite like each other. Their twin sons – Fear and Panic – were spawned from both war and love.

"
What it does do well, is expand its main characters. Fans can expect character development on most of the 7, - and furthermore - some defining moments for Nico and Reyna! The multitude of rich characters has always been "HOO's" greatest asset, and they are put to good use in the finale.
"What if we promoted, like, Adidas shoes?' Percy wondered. 'Would that make Nike mad enough to show up?" Leo smiled nervously. Maybe he and Percy did share something else – a stupid sense of humour. "
Something else that struck me, was the different tone Riordan hit with this book - technically and conflict-wise. The biggest example being ,The Blood of Olympus's battle arc, which was more of an abridged war, than that of, per se - The Last Olympian. A stylistic change in how to approach a conclusion is nothing new, after all, its been done before. But
combined with Less "On POV" deaths? It sends a dubious message of being "alright" - which given what they've been through - they shouldn't be.